Vicia ervilia Lectin (VEA) - DyLight 488
Cat# 21500058-1
Size : 1mg
Contact local distributor :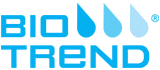 Phone : +1 850 650 7790
Description
Dylight 488 can be used to visualize the binding pattern of Vicia ervilia Lectin (VEA) in cellular imaging and flow cytometry. DyLight 488 is a green-fluorescent dye that works over a broad pH range (pH 4-9). It is brighter and more photostable than many other green-fluorescent dyes, including FITC.
Properties
Abbreviation (Lectins Only):