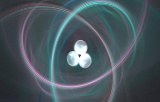 Radioactive synthesis and labelling
We offer a comprehensive radioisotope custom synthesis service with Carbon 14 (C-14), Tritium (H-3) and Iodine 125 (I-125). All starting materials and key intermediates are manufactured in house with many compounds routinely available from our inventory. Over the years we have assembled a talented staff of chemists to support some of the most challenging synthesis projects. We have a strong portfolio of successful projects and welcome the opportunity to offer you a competitive quote.
The quality of our products are guaranteed by rigorous analysis employing such methods as Liquid Chromatography - Mass spectrometry (LC-MS), High Performance Liquid Chromatography with photodiode array (HPLC-PDA), HPLC-Radiochemical flow, HPLC-UV, TLC-Radioscan, GC, and NMR.