Mitochondrial bioactive peptides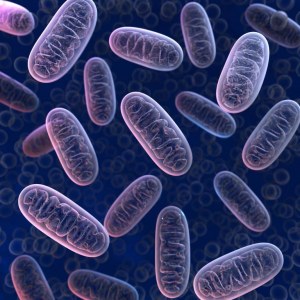 Mitochondrial peptides are encoded and transcribed by the mitochondria. These peptides can play roles in age-related diseases.

Mitochondrial Derived Peptides (MDPs)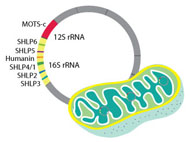 Fig 1. Schematic representation of the mitochondrial genome encoding the MDPs in the 16S and 12S rRNAs.
Recent mitochondrial transcriptome analyses reveals the existence of small RNAs with short open reading frames (sORFs) derived from mtDNA previously undetected.

These sORFS led to the discovery of MDPs encoded and transcribed by the mitochondria.

These newly discovered peptides can play key roles in age-related diseases such as diabetes, cancer, atherosclerosis etc.
Currently 8 peptides are identified:
SHLPs (Small humanin-like peptide) are six peptides (SHLP1-6) associate with increased longevity and cell viability, reduced apoptosis and other benefical functions.

MOTS-c (Mitochondrial open reading frame of the 12S tRNA-c) was found to reduce insulin resistance, decrease obesity and promote homeostasis.
Humanin
MAPRGFSCLLLLTSEIDLPVKRRA
SHLP1
MCHWAGGASNTGDARGDVFGKQAG
SHLP3
MLGYNFSSFPCGTISIAPGFNFYRLYFIWVNGLAKVVW
SHLP4
MLEVMFLVNRRGKICRVPFTFFNLSL
SHLP6
MLDQDIPMVQPLLKVRLFND
What can MDPs do ?
MDPs, which have been identified to be encoded within the mitochondria, impart a new paradigm to mitochondrial function. These MDPs (Humanin, MOTS-c and SHLPs) can function to play roles in reviving cellular aging in disease states including diabetes, obesity, cancer, atherosclerosis and neurodegenerative diseases :
Humanin : Atherosclerosis and Alzheimer's

SHLPs : Apoptosis

MOTS-c : Diabetes and Obesity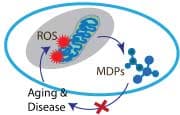 Fig 1. Schematic representation of the mitochondrial genome encoding the MDPs in the 16S and 12S rRNAs.
The MDPs are released from the mitochondria into the cytosol under stress, stimulated via metabolic aging or disease mechanisms. MDPs also are released via retrograde signaling due to free radicals/reactive oxygen species (ROS) and calcium influx.
Consequently, cell death and signaling ensues to revive normal cellular activities to help ameliorate cellular aging. An in silico search revealed additional peptides in the same region of mtDNA as humanin; named as small humanin‐like peptides (SHLPs). The identified functional roles for these peptides and the potential mechanisms of actions differ in their abilities to regulate cell viability in vitro, and hence imply roles in disease mechanisms like apoptosis.