GeneAb™ Ki-67 Positive Control Slides - Only available with matching antibody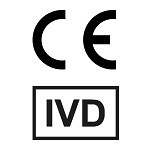 Cat# IHC067-PC
Size : 3slides/package
Contact local distributor :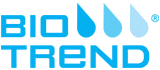 Phone : +1 850 650 7790
For in vitro diagnostic use. For professional use only.
Description
Ki-67 is a nuclear, non-histone protein that is expressed only during active phases of the cell cycle (G1, S, G2 and M), but not in the resting phases (G0 and G1 early phase). Although the antigen has also been associated with ribosomal RNA transcription, it is strongly linked to cell proliferation and has thus been indicated as an effective marker in grading the proliferation rate of tumours, including those of the brain, breast, cervix, and prostate.
Documents
DATASHEETS
OTHERS
Specifications
CLONE:
IHC067

ISOTYPE:
IgG2b

HOST SPECIES:
Mouse

CLONALITY:
Monoclonal

POSITIVE CONTROL:
Tonsil

DILUTION RANGE:


INTENDED USE/REG. STATUS:
IVDR