Morus rubra Lectin (MRL) - Pure
Cat# 21511002-2
Size : 250mg
Contact local distributor :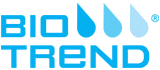 Phone : +1 850 650 7790
Description
Morus rubra lectin (MRL) is isolated from red mulberry was purified to homogeneity from the leaves by a single-step immobilized metal ion affinity chromatography (IMAC) procedure. The molecular weight of MRL is around 52,000 and has a specificity towards galactose, D-galactosamine and N-acetyl-D-galactosamine. MRL also has haemagglutination activity towards different erythrocyte blood groups. MRL has an isoelectric point that ranges between pH 4 and pH 11. Lectin bonding with EDTA did not alter the hemagglutinin activity which demonstrates that metal ions are not required for activity.
Specifications:
Abbreviation: MRL
Material Source: Red Mulberry
Preferred Sugar Specificity: Galactose, N-Acetylgalactosamine
Inhibiting or Eluting Sugar: Galactose
Divalent Ions: None Required
Mitogenic Activity: No
Lyophilized or Liquid: Lyophilized
Storage Temperature: -20°C
Hazardous Shipping: Non-hazardous
Application
Cancer biology
References
Sureshkumar, T., and Priya, S. Purification of a lectin from M. rubra leaves using immobilized metal ion affinity chromatography and its characterization. Appl Biochem Biotechnol. (2012) 168(8):2257-67.
Properties
Abbreviation (Lectins Only):
Carbohydrate Specificity
Galactose, N-Acetylgalactosamine