Morus rubra Lectin (MRL) - Cy3
Cat# 21511242-1
Size : 1mg
Contact local distributor :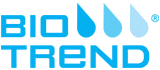 Phone : +1 850 650 7790
Description
Cy3 can be used to visualize the binding pattern of Morus rubra Lectin (MRL) in cellular imaging and flow cytometry. Cy3 is more photostable than many other fluorophores and can be seen with TRITC filter sets. It is commonly combined with green-fluorescent dyes for dual-labeling.
Properties
Abbreviation (Lectins Only):
Carbohydrate Specificity
Galactose, N-Acetylgalactosamine