Griffonia simplicifolia Lectin (GSL II) - Pure
Cat# 21511073-1
Size : 2mg
Contact local distributor :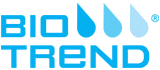 Phone : +1 850 650 7790
Description
GSL II is affinity purified tetramer that contains a single type of 30 kDa subunit. It has insecticidal structure/function, the first GlcNAc binding legume lectin proven to have insecticidal activity.
This lectin has a carbohydrate specificity for ?Gal and ?GalNAc and elutes with galactose or N-acetylgalactosamine. Increasing the number of N-acetylglucosamine residues beyond two does not improve affinity. It has been reported to be unique in its ability to recognize exclusively ?- or ?-linked N-acetylglucosamine residues on the nonreducing terminal oligosaccharides. This lectin shows specificity for blood group A(-SA) greater than blood group B(-SA).
Properties
Abbreviation (Lectins Only):
Carbohydrate Specificity
α-N-Acetylglucosamine, β-N-Acetylglucosamine
Inhibitory Carbohydrate
Chitin Hydrolysate or N-Acetylglucosamine