Griffonia simplicifolia (GSL I)
Cat# 518399-2mg
Size : 2mg
Contact local distributor :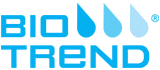 Phone : +1 850 650 7790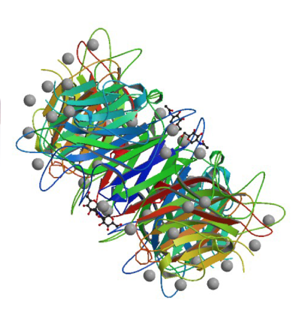 ---
GSL I
Griffonia simplicifolia lectin (GSL I) is affinity purified from a woody climbing shrub native to Africa. GSL I is composed of two types of subunits A and B that combine to form tetrameric structures, resulting in five isolectins. This lectin has affinity for terminal alpha-D-galactosyl residues and terminal N-acetyl-alpha-D-galactosaminyl residues. The A-rich lectin preferentially agglutinates blood group A erythrocytes and thus appears to be specific for alpha-N-acetylgalactosamine residues, while the B-rich lectin preferentially agglutinates blood group B cells and is specific for alpha-galactose residues. This lectin shows specificity for blood group B greater than blood group A1. GSL I has been reported to bind several glycoproteins including laminin. Since some alpha-D-galactosyl residues are expressed in endothelial cells of mouse tissues, GSL I can present a highly specific surface of glycosylation pattern in these cells.

---
---
Blood Specificity:
B >> A1

---
Sugar Specificity:
alpha-Galactose, alpha-N-Acetylgalactosamine

---
Inhibitory Carbohydrate:
Galactose, N-Acetylgalactosamine

---
---
Storage and Stability:
Lyophilized powder may be stored at -20°C. Stable for 12 months after receipt at -20°C. Reconstitute with sterile buffer or ddH2O. Aliquot to avoid repeated freezing and thawing. Store at -20°C. Reconstituted product is stable for 6 months at -20°C. For maximum recovery of product, centrifuge the original vial after thawing and prior to removing the cap. Further dilutions can be made in assay buffer.

---
---
---
Form
Supplied as a lyophilized powder.
---
---
Important Note
This product as supplied is intended for research use only, not for use in human, therapeutic or diagnostic applications without the expressed written authorization of United States Biological.
---