GenomeMe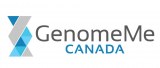 Get the complete picture of your patient's health status with our portfolio of the latest tools for precision medicine.





Molecular Pathology




GeneAb recombinant monoclonal antibodies are engineered to deliver consistent, specific, and sensitive stains—so you can make a confident diagnosis every time.





Molecular Diagnostics




GeneNav Diagnostic Kits





We focus our energies on developing products and services that save lives, improve quality of life, and reduce healthcare costs. By fulfilling current and anticipated medical needs worldwide, we aim to safeguard the health of humanity, one diagnostic solution at a time.





Genetic Testing





Deliver the next level of personalized healthcare




Learn about your patient's unique genetic profile so you can deliver care uniquely tailored for them. Look at the complete picture or narrow in on specific disease-associated genes to find out whether your patients can benefit from early, preventative care from you. With access to our full suite of genetic panels, you can get the answers you need today to secure a better tomorrow for your patients.






Search result : 992 product found
Refine your search :
mouse

372

human

97

rabbit

42
Primary antibody

825

Other products

149

Secondary antibody

9

Discontinued

6

pcr products

3
AE1

3

AE1/AE3

3

AE3

3

IHC001

3

IHC002

3

IHC003

3

IHC004

3

IHC005

3

IHC007

3

IHC008

3

IHC010

3

IHC011

3

IHC012

3

IHC013

3

IHC014

3

IHC015

3

IHC016

3

IHC017

3

IHC018

3

IHC019

3

IHC021

3

IHC022

3

IHC023

3

IHC026

3

IHC027

3

IHC029

3

IHC031

3

IHC034

3

IHC035

3

IHC038

3

IHC039

3

IHC040

3

IHC041

3

IHC042

3

IHC043

3

IHC044

3

IHC047

3

IHC048

3

IHC053

3

IHC054

3

IHC055

3

IHC056

3

IHC057

3

IHC058

3

IHC060

3

IHC061

3

IHC062

3

IHC063

3

IHC064

3

IHC065

3

IHC066

3

IHC067

3

IHC068

3

IHC071

3

IHC072

3

IHC073

3

IHC075

3

IHC077

3

IHC083

3

IHC085

3

IHC086

3

IHC088

3

IHC089

3

IHC090

3

IHC091

3

IHC092

3

IHC094

3

IHC095

3

IHC096

3

IHC097

3

IHC099

3

IHC100

3

IHC101

3

IHC102

3

IHC104

3

IHC105

3

IHC107

3

IHC109

3

IHC110

3

IHC111

3

IHC112

3

IHC113

3

IHC114

3

IHC115

3

IHC116

3

IHC118

3

IHC119

3

IHC120

3

IHC121

3

IHC122

3

IHC123

3

IHC124

3

IHC125

3

IHC126

3

IHC127

3

IHC128

3

IHC129

3

IHC130

3

IHC132

3

IHC138

3